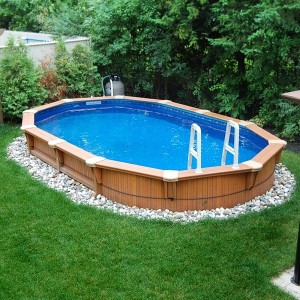 Whenever you need a pool repair on Long Island, be sure to contact Park Avenue Pools. We'll let you enjoy your pool by fixing any issues and preventing them from occurring in the future. Because our work is always of the highest quality, you'll be sure to have a stress free summer.
We'll successfully repair any kind of pool equipment you may have, whether it's a heater, filter, pump, or something else. These are all essential components of your Long Island pool, so call us for a pool repair as soon as you notice something wrong with them.
Leaks: Leaks can be one of the most prominent issues when it comes to Long Island pool repair. Depending on where the leak is, it can sometimes go undetected for an amount of time. Meanwhile, it'll severely impact the performance of your pool. Luckily, we offer electronic leak detection, which quickens the entire process.
Liners: For vinyl inground pools on Long Island, liners are probably the most important feature. If your liner has even a small tear in it, it can cause a potentially dangerous situation for your pool. Let us quickly repair your in ground Long Island pool, or even perform a complete pool liner installation. However, if your pool is perhaps gunite or another material, we can still repair the surface of it should there be an issue.
Loop-Loc: It's also incredibly significant to have an effective and sturdy cover to protect it. The technicians at Park Avenue Pools can easily repair or replace your broken cover. In fact, we carry covers from the highly reputable brand Loop-Loc, which is known for its good quality and amazing warranties. Upgrade your Long Island pool repair service by switching to this brand today.
Also by Loop-Loc, we offer Baby-Loc repairs and replacements. This pool fencing is specially designed to keep your young children safe from entering the pool, especially when adult supervision is not possible. This beautiful fence is constructed of a black mesh that does not obstruct your view of the pool, and is guaranteed to hold up for years to come.
Masonry and Renovations: Should you ever need any masonry or coping repairs on your pool, we can do that too. Perhaps some of these decorations by your pool have been damaged or perhaps shifted out of place. Our Long Island pool repair specialists will skillfully repair it, so you won't even be able to tell that there was an issue.
Finally, we can perform complete pool renovations. Whether you'd like to simply expand your pool or perhaps demolish it and install a new one, we can perform all of these solutions. The goal of Park Avenue Pools is to ensure that your pool is the finest quality that it can be.
Call Park Avenue Pools of Long Island today at (631) 586-7665 for affordable pool repairs; we'll also provide you with the most reputable service. Our pool technicians can help you better understand your pool system, so you'll know if anything goes amiss. This will help you avoid expensive Long Island pool repairs down the road.